Sandeep Garg
— June 15, 2022
Author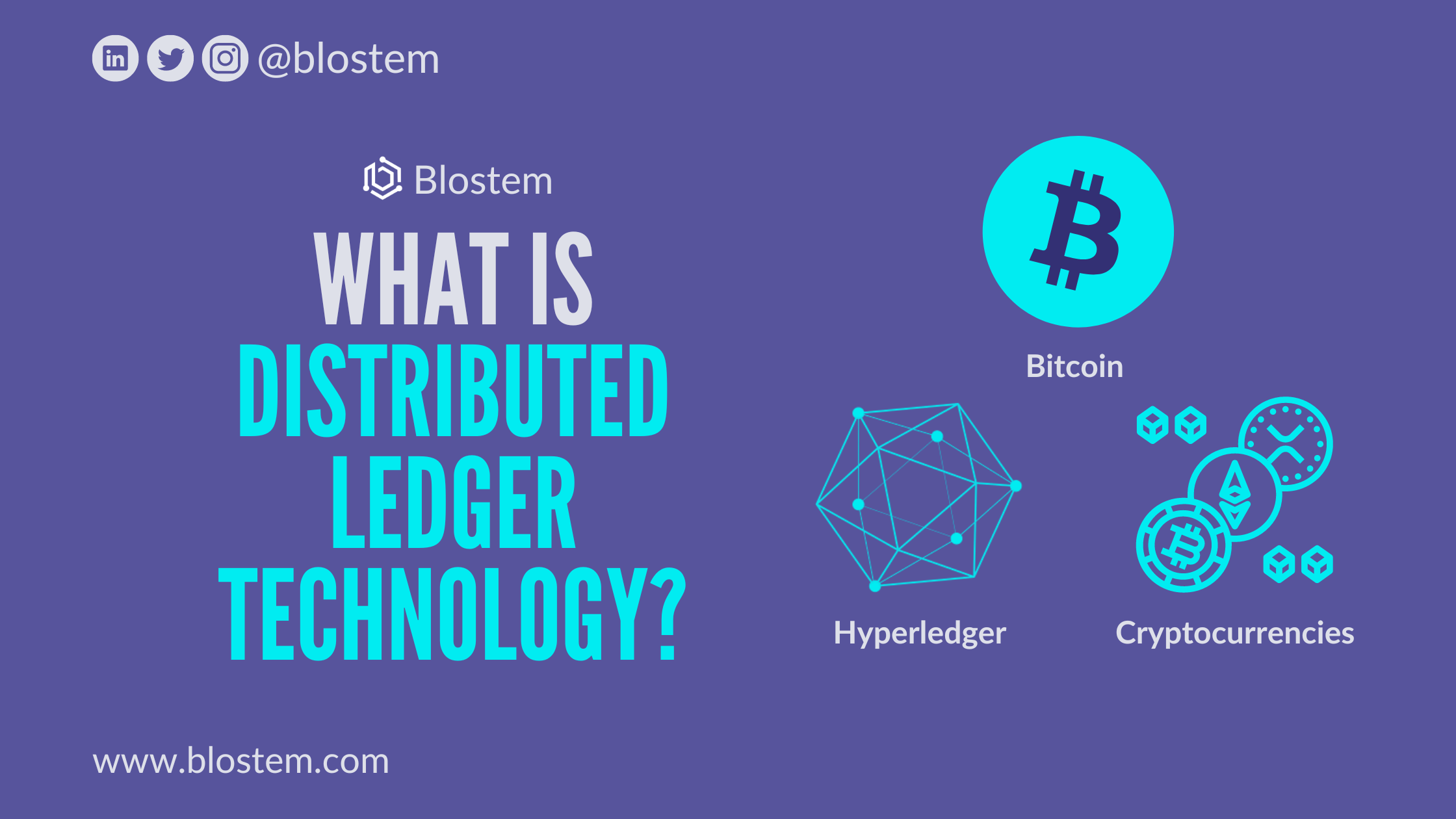 What is Distributed Ledger Technology?
Meaning of
Distributed Ledger Technology
(DLT)
Distributed Ledger Technology (DLT) is a novel technology for storing and sharing massive data sets in ledgers. It is used in conjunction with blockchain technology to give increased security, immutability, and scalability. It's a highly secure network that allows several users to share a dataset. It is protected with cryptography and algorithms that make hacking nearly hard.   Data is stored in a distributed ledger rather than a centralized system in distributed ledger technology. Every transaction on the network updates the ledgers at the same time, and transactions in a distributed ledger cannot be controlled, modified, or tampered with. To modify a transaction, hackers would have to hack each and every ledger on the network. The system's intricacy renders it immutable.  
Need for Distributed Ledger Technology (DLT)
Datasets were previously managed using centralized or distributed systems with limited capabilities. It imposed several restrictions on the users. All data is pooled in one server or centralized system in centralised systems. These systems demand that transactions be validated by a central authority, which can then modify or change the transaction. It sparked concerns about trust. As a result, the data became exposed to destruction and cyber-attacks. Furthermore, centralized systems are inefficient in scaling. As a result, DLT was created to address these inefficiencies and assist corporations in effectively managing their data.  
Are blockchain and distributed ledger technology the same?
This is a common and frequently asked question. Although blockchain and distributed ledger technology are similar, they have a few key differences. A blockchain is one of the components of distributed ledger technology, but not all distributed ledger technology is a blockchain. Some distributed ledger technologies (DLTs) are not based on blockchains. Isn't it a little perplexing? There are a few key distinctions between a blockchain and a distributed ledger technology (DLT).   There are a few key distinctions between a blockchain and a distributed ledger technology (DLT).   A blockchain is always a distributed ledger technology (DLT), but a DLT is not always a blockchain. A blockchain is a collection of cryptographically secured interconnected ledgers or blocks. These blocks are used to hold data that changes as other blocks in the network are updated. This is a frequently asked question. As a result, it's a distributed ledger. A blockchain, on the other hand, is a public network that pays miners (people who confirm data) with bitcoin. A distributed ledger, on the other hand, can be of various sorts. It does not have to be open to the public, and it allows a company or organization to limit the number of people who can join the network. Public, private, or partially decentralized distributed ledgers exist. And it is only dependent on miners for data confirmation. It can be used to distribute data throughout enterprises and organizations with ease.  As a result, although a distributed ledger may or may not be a blockchain, the latter is always a distributed ledger. Let's look at few samples of DLT to learn more about it.  
Distributed ledger technology examples
 Bitcoin
One of the most well-known blockchain-based cryptocurrencies is Bitcoin. And, yes, that is a distributed ledger technology example. The blockchain of Bitcoin has blocks that contain data about the token holder, the previous holder, the hash number, and so on. Because all of this information is disseminated among all of the network's nodes, a change in one will cause a chain of modifications. It is one of the world's most widely utilized distributed ledgers.
Hyperledger
It's a widely utilized open-source project aimed at increasing the adoption of blockchain technology across industries. Supply chain, manufacturing, Fintech, finance, artificial intelligence, and other industries are among the top users of this technology. Hyperledger is a distributed ledger framework that is being developed for enterprise use. It will serve as a commercial solution and will ensure that DLT is used in a variety of industries.  
Cryptocurrencies
Blockchain technology, also known as distributed ledger technology, underpins other cryptocurrencies such as Ethereum, Litecoin, and Ripple. The technology behind these coins has a variety of applications. It is influencing the way technology and transactions are developed in the future.  
Distributed Ledger Technology's Challenges
Blockchain-based DLT is still a relatively young technology. It has enormous potential; it can be used to produce a variety of corporate goods, enterprise-based solutions, and services. However, there are still some reservations about its application. Regulations governing the usage of DLT are currently being drafted. Several development projects are underway to advance the technology so that it can be used in a wider range of sectors and industries.  
Technological Challenges
Bleeding Edge/Lack of Maturity
Scalability and Transaction Speed
Interoperability and Integration
Governance
Legal and Regulatory Challenges
Regulatory Vetting and Industry Standards
KYC & CDD
Legal Clarity over Ownership and Jurisdiction
Other Challenges
Privacy
Environmental Cost
Conclusion
Distributed ledger technology is a type of shared ledger that is based on the blockchain. It assists users in distributing data across a vast network while keeping data integrity.  Also, there are some basic differences between blockchain technology and distributed ledger technology. The technology is under development; therefore, it needs to overcome multiple challenges constantly.  
Who we are?
Built to meet the needs of financial institutions who want to partner with other businesses to provide smooth asset verification and offer use cases that will help them reach the next level of growth. Blostem is an enterprise blockchain platform with privacy, scalability, and security, making it the preferred DLT platform for financial services and beyond. Stay tuned by following us on social media and subscribing to our blog for frequent updates on Blockchain Technology.